RUSSIA
Visti e registrazione alla Russia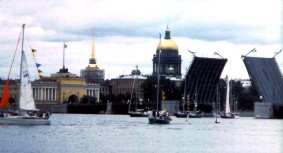 Il costo di un invito (con un voucher) per la Russia per gli stranieri in EURO.


Dlya cittadini d'Europa, Stati Uniti, Canada, Giappone e Sud Corea.
Stoimost inviti ai cittadini di altri paesi, si prega di specificare.
Visa

Durata del soggiorno

I tempi di attesa

Costo

Turistica

Fino a 30 giorni

1 giorno

20

Affari
(2 entries)

Fino a 3 mesi

Fino a 30 giorni

40

Affari
(Di piu)

3 mesi

30 giorni

40

Affari
(Di piu)

6 mesi

30 giorni

50

Affari
(Di piu)

6 mesi

21 giorni

75

Affari
(Di piu)

6 mesi

16 giorni

95

Affari
(Di piu)

12 mesi

30 giorni

60

Affari
(Di piu)

12 mesi

21 giorni

80

Affari
(Di piu)

12 mesi

16 giorni

100
Registrazione degli stranieri in Russia

(in EURO per i cittadini di tutti i paesi)
| | |
| --- | --- |
| Fino a 1 mese | 20 |
| Fino a 2 mese | 25 |
| Fino a 3 mese | 30 |
Olyshka puo aiutare a ottenere un visto russo visto turistico o d'affari russo per il vostro viaggio in Russia.



Ambasciate e Consolati della Russia Russia richiedono che tutti i viaggiatori stranieri in Russia sono un invito russo visto per il rilascio al richiedente un visto russo. Express to Russia can quickly and professionally issue this invitation for both tourist and business visas. Express per la Russia puo rapidamente e professionalmente rilasciare tale invito sia per i visti turistici e d'affari. We first issue the invitation (sometimes called a voucher) and then email it, fax it or mail it to you. Noi prima questione riguarda l'invito (a volte chiamato voucher) e poi inviarlo via mail, via fax o e-mail a voi. Customers ordering Russian visa support will be responsible for paying the Russian Consular fees themselves and the logistics involved in getting their passports to and from the Russian Consulate. I clienti che ordinano il supporto visto per la Russia sara responsabile per il pagamento dei canoni del Consolato Russo se stessi e la logistica coinvolti a ottenere il passaporto da e per il Consolato russo.

Visti Business puo essere applicata solo per entro 45 giorni dalla prevista entrata della ricorrente in Russia.



* Questo e un invito di carta che deve essere spedito per posta. Postage is not included and is extra. Spese di spedizione non e incluso ed e supplementare. Express postage is charged at market rates. Spedizione Express e addebitato ai tassi di mercato.

Per il supporto visto d'affari, si prega di fax una copia della prima pagina del vostro passaporto a +7 812 233 0900 o la scansione di un copia e-mail a spb@olyshka.ru

Tutte le attivita elencate visti salvo dove diversamente indicato vengono inviati via telex al Consolato russo, dove potrete raccoglierla.

POSTO DI CONSEGNA DELLA GARA VISA non e incluso e l'addebito verra FRA 10 EURO E 80 EURO

I nuovi regolamenti del visto

1. Un cittadino straniero puo ottenere un visto per la Russia solo nel paese della sua cittadinanza. Exceptions include those who have a residence permit for a foreign country for the period more than 90 days. Le eccezioni sono coloro che hanno un permesso di soggiorno per un paese straniero, per il periodo superiore a 90 giorni.
A visa may also be issued in a country other than an applicant's own in case of urgent necessity, such as participating in international, governmental, official, scientific, sport and cultural events. Un visto puo essere rilasciato anche in un paese diverso da un ricorrente proprio in caso di necessita urgenti, come partecipanti internazionali, non governative, ufficiali, scientifici, eventi sportivi e culturali. A final decision in these cases would be left up to the consulate. Una decisione definitiva in questi casi sarebbe rimasto fino al consolato.

2. Un visto multiplo d'affari ingresso consente ai cittadini di tutti i paesi di rimanere in Russia fino a 90 giorni di fuori del periodo di 180 giorni.

Dopo aver ricevuto il tuo invito (voucher), si sono tenuti a portare o inviare una copia insieme con gli altri documenti elencati qui di seguito al Consolato russo nel vostro paese.

Prima di inviare la documentazione al Consolato russo, ti consigliamo di chiamare prima o controllare il loro sito internet per ricevere le informazioni relative al trattamento nel vostro paese specifico. Some Embassies and Consulates require the original visa invitation instead of a copy. This is almost always the case for business visas. Alcune Ambasciate e Consolati richiedono l'invito originale visto invece di una copia. Questo e quasi sempre il caso per i visti d'affari.
If you require the original invitation, please tell us and we will express post it to you. Se si richiede l'invito originale, informi e noi esprimera il post a voi. Express postage is extra. Spedizione Express e extra.

Registrazione del Visto

Legge russa prevede che i viaggiatori registrare i loro visti, se hanno la dimora in Russia piu di 3 giorni lavorativi. If travelers are staying in Russia more than 3 business days they should apply for registration immediately upon arrival (on the same day). Se i turisti che soggiornano in Russia sono piu di 3 giorni lavorativi devono richiedere la registrazione immediatamente dopo l'arrivo (lo stesso giorno). Travelers who do not have their visas registered are required to pay fines when they attempt to exit Russia or if they are stopped by the police.. Viaggiatori che non hanno registrato i loro visti sono tenuti a pagare le multe quando si tenta di uscire la Russia o se vengono fermati dalla polizia ..

Se si alloggia in un albergo, l'hotel verra registrare il visto.
Se si alloggia in un appartamento si dovra applicare a un dipartimento locale della migrazione (OVIR) per avere il visto di ingresso registrato.

Olyshka e disponibile anche per rispondere a tutte le vostre domande riguardanti gli inviti visto per la Russia. Please contact us. Vi preghiamo di contattarci.