RUSSIA
Tours along Russia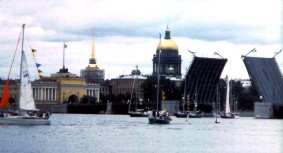 Sightseeng Tours along Russia
Moscow
Novgorod
Pyatigorsk
Temples of Northern Russia
Pskov – Izborsk – Pecheri – Pushkin Mountains
Vologda – Totma – Kirilov
Vladimir – Suzdal – Gus – Khrustalniy
Maloe Zolotoe Kolco
Treatment at Sanotorium in Kislovodsk
Treatment at Sanotorium in Pyatigorsk
Treatment at Sanotorium in Esentuk
Treatment at Sanotorium in Jeleznovodsk
All other questions will be answered by one of our managers.
Meeting and transfer –
Airport – Hotel from 20 euro by car
Train Station – Hotel from 15 euro by car
Rent of transport with driver (min. 3+1 hours) –
Cars from 10 euro per hour
Minibus from 15 euro per hour
Limousine from 20 euro per hour
Buses from 20 euro per hour
Excursions (in groups) 10 euro per person
Guide services according to program
Tickets to theatres, museums, circus, stadiums and concerts
Our commissions
+ 10%
We are waiting for your resevations
Have a nice trip!